Like Atlantis or El Dorado, the search for accurate financial forecasts is never-ending. With the proliferation of mobile financial technology, more people than ever are acting as their own financial advisors. And with this increase in the everyday financial user, the desire for accurate financial information and forecasts is as significant as ever.
That's why in this article, we're going to examine one financial forecasting platform and whether or not it's worth utilizing. So, keep reading to learn what Walletinvestor is, how it differentiates itself, and some popular competitors.
What is Walletinvestor?
Walletinvestor launched in 2017. Its mission is to provide high-quality, free-of-charge technical forecasts for stocks, cryptocurrencies, and real estate. The platform uses an AI-based solution to generate these forecasts. This AI utilizes machine learning, a series of algorithms, to analyze data and statistically make predictions.
One of the ways Walletinvestor differentiates itself from its competitors is by boosting its credibility through its visibility. Walletinvestor regularly shows the accuracy of their measurements to investors. Additionally, several features make Walletinvestor a potentially helpful tool.
You can use a lot of functions of Walletinvestor for free. But there are also several tiers of paid subscription packages. Each of these tiers offers many exclusive tools to enrich your experience. Here's what you receive as a subscriber:
Forecast Range Filter – can filter the lists based on the projected increase/decrease in price.
Customized Favorites List – provides a quick overview of added assets listed by categories.
Custom 7-day and 24-hour forecasts.
Chart Pattern Recognition – has 60 patterns in its database.
Export Forecast Data – includes a CSV function.
No Ads
In addition to forecasting, Walletinvestor's blog, Magazine, provides valuable insight and actionable tips you can apply to your investment strategy. Here you can also find the latest market news and updates.
Differentiators?
The first notable feature is Walletinvestor's customizability. To fit your specific trading strategy, you can customize the technical analysis and forecasting the platform provides. Another excellent feature is their Cryptocurrency Converter.
This tool makes it easier to determine how much of one crypto coin is equivalent to another. Simplifying these conversions makes it easier to trade without complex conversion equations. Additionally, because Walletinvestor is AI-based, the possibility of human error is nearly eliminated.
We all like to trust and interact with other human beings. But with humanity comes the possibility of human error. Using an AI-based system, you don't need to worry about biases or lack of interest in lesser-known cryptocurrencies.
How Accurate are They?
It's difficult to quantify Walletinvestor's prediction accuracy entirely. But according to their own reports, Walletinvestor's accuracy level in forecasting is around 70 percent.
They typically offer 24 hours, 7-day, and 14-day forecasts. This information is based on a pattern between 15 and 45 days. They also present historical data and other information to support their forecasts and help back up their claims.
Walletinvestor Alternatives?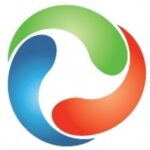 Elliott Wave Forecast
Elliott Wave Forecast is a sizeable technical analysis firm. They analyze all major asset groups, including stocks, ETFs, commodities, and crypto. Unlike Walletinvestor, Elliott Wave doesn't offer a free version of their platform. You must subscribe to use their tools. Still, if you want to check out the quality of their information, you can read their free blog.
MarketWatch
MarketWatch strives to help individuals and businesses understand the latest financial news. They believe this information can help you take control of your financial decisions and better navigate the markets. MarketWatch is a fantastic alternative as much of its data is free to access.
Motley Fool
Motley Fool provides a plethora of both free information and almost 20 premium subscription options. Each Motely Fool subscription plan offers a different mix of tools for particular types of investors or traders. One of Motley Fool's most significant claims to fame is its stock-picking service. Per the site, Motley Fool has beaten the S&P 500 by a factor of four over the last 17 years.
CoinCodeCap
CoinCodeCap is a crypto signals platform. They analyze the crypto markets and alert you to any relevant changes by closely monitoring these signals. Their mission is to provide an opportunity for beginners to gain significant returns while learning about the market. Note, CoinCodeCap only monitors the cryptocurrency market and not any other type of investment vehicle.
VantagePoint
VantagePoint is an AI-based forecasting software. The software uses AI, combined with intermarket analysis, to give users a detailed forecast of any trading market. They claim to deliver predictions 3-days that are relevant up to 3 days ahead of time. Plus, they do so with a self-reported accuracy of over 87 percent. Like Walletinvestor, VantagePoint monitors stocks, forex, futures trading, and cryptos.